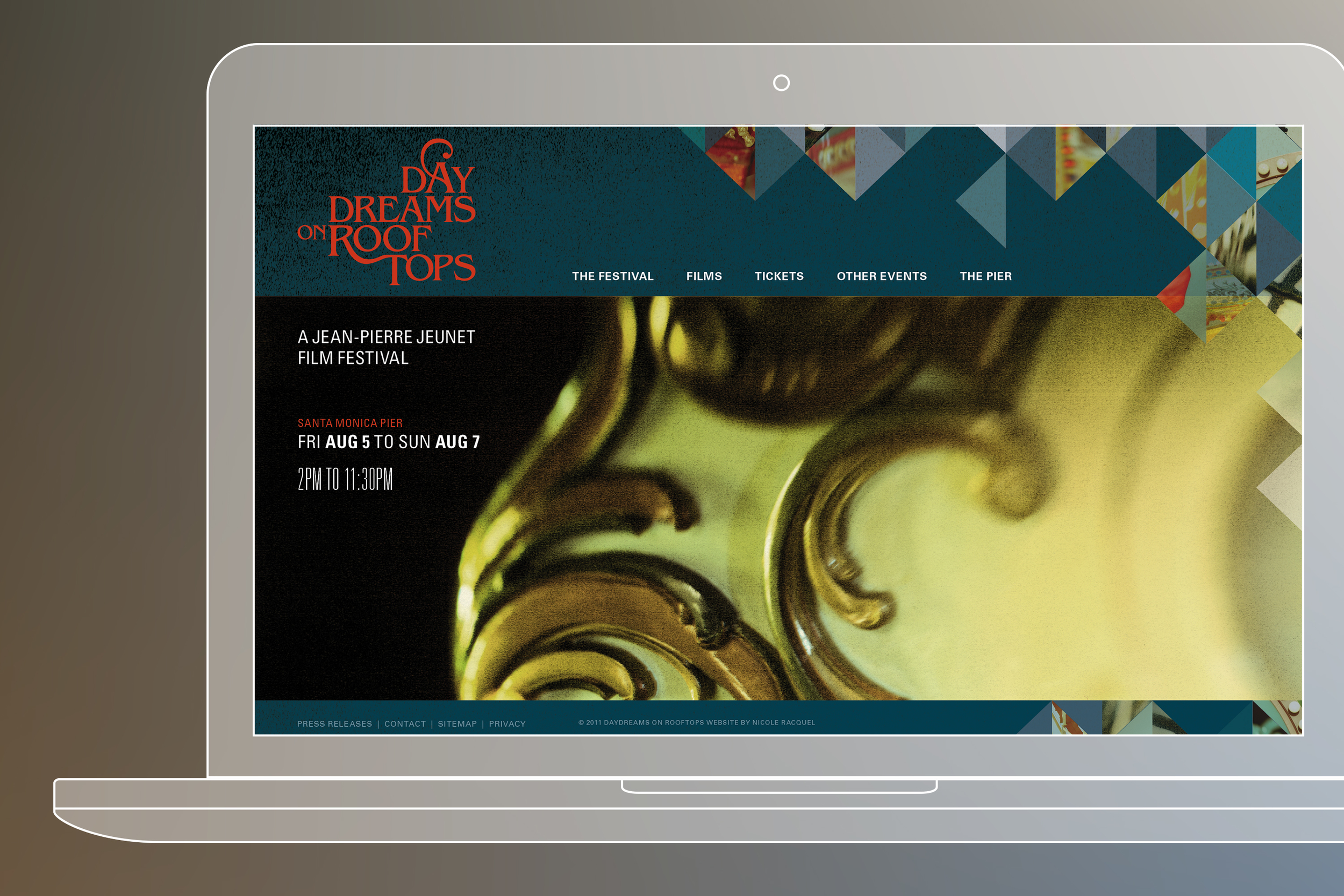 Daydreams on Rooftops
OVERVIEW_
This project was a mock film festival for french film director, Jean-Pierre Jeunet.
DESIGN_
All of his films can be characterized with a sense of quirky humor, but also can take on a more serious tone. Jeunet's characters usually are coping with past traumas and have personal obstacles to overcome. Propelled by the presence of whimsy and innocence in many of the characters, the design solution juxtaposes carnival imagery, evoking childhood memories with a darker, more sinister feel that inspires nightmares. The abstract pattern used throughout the design system signifies the confusion and fragmentation of memory.
Visual Design Direction, Photographer, Integrated Design System