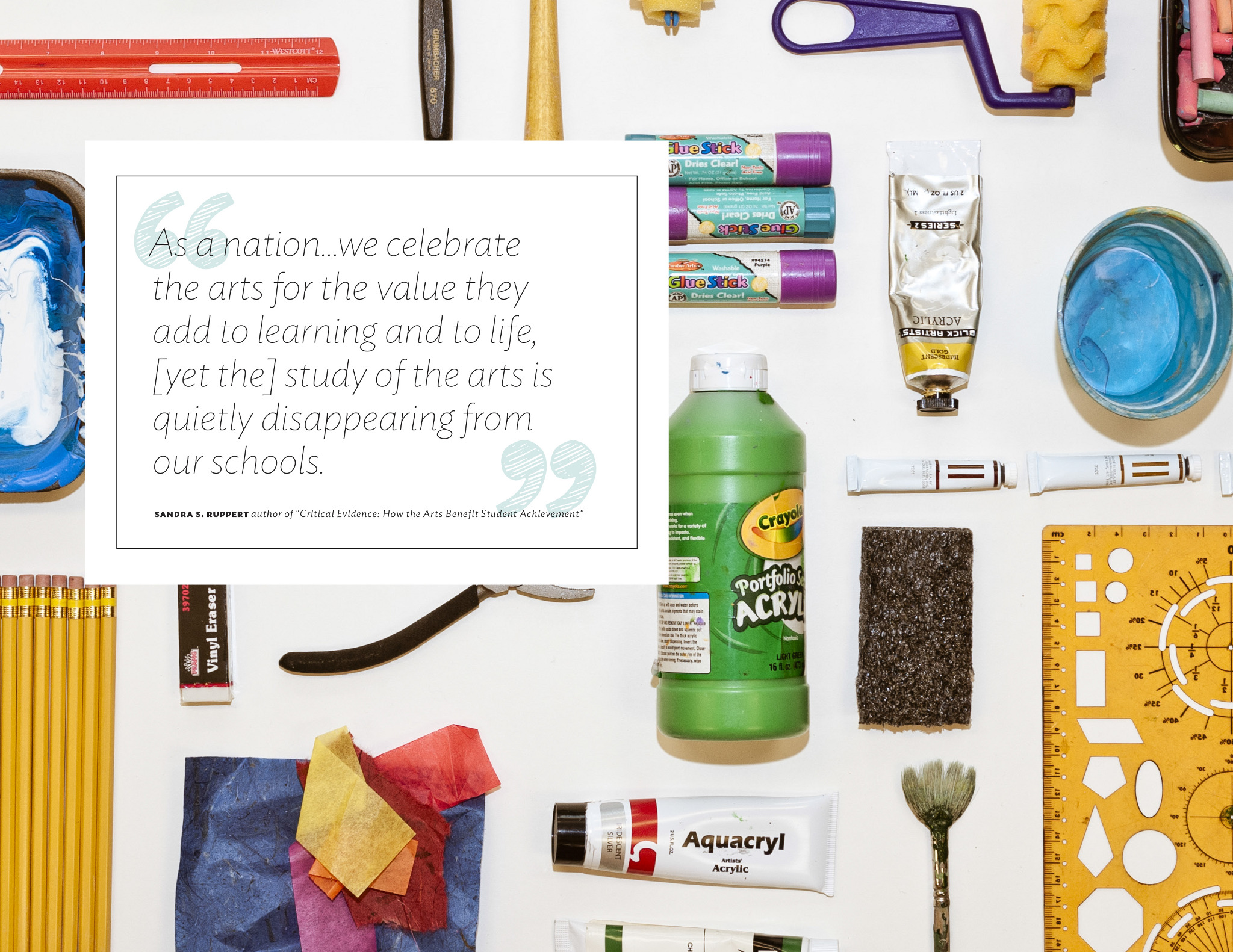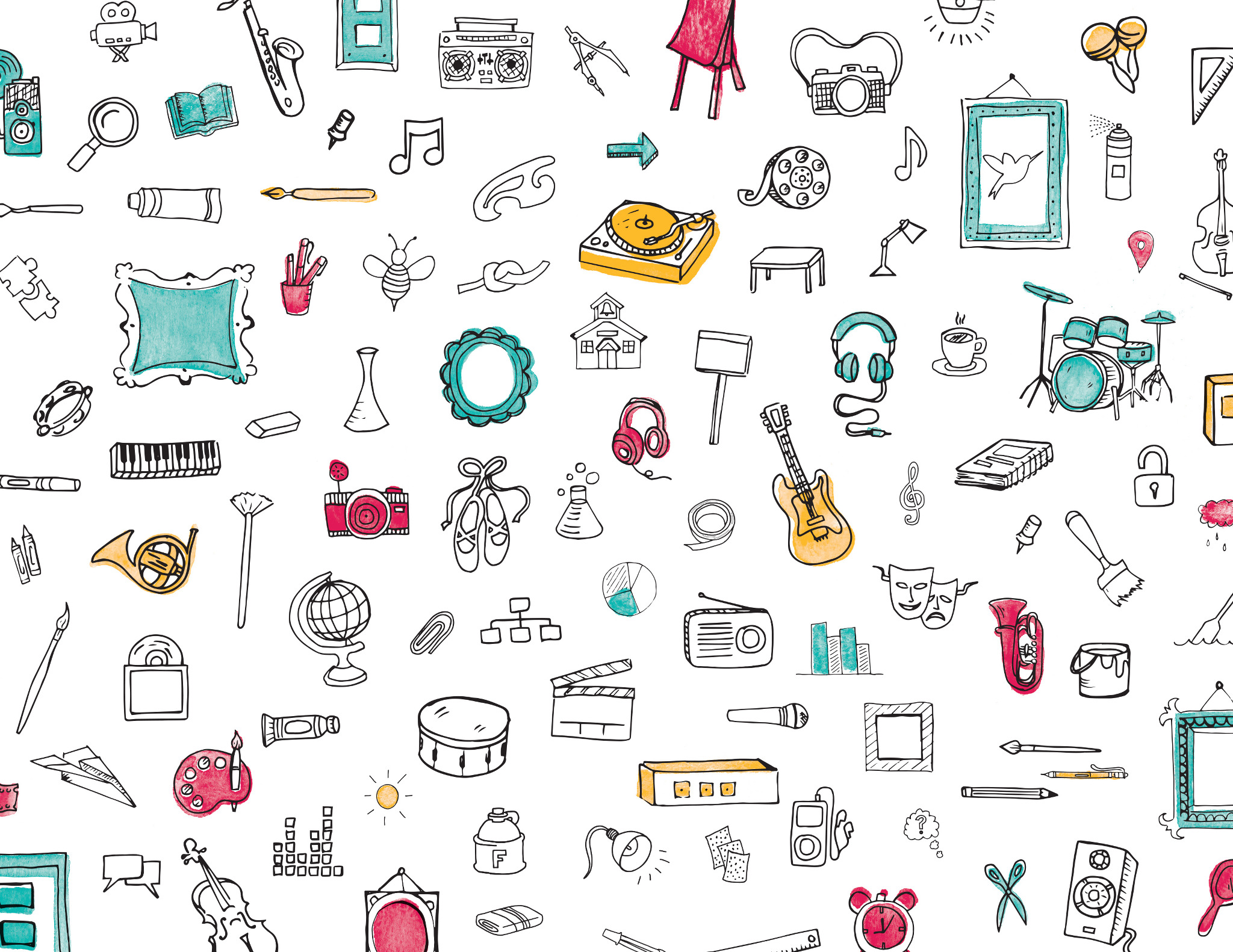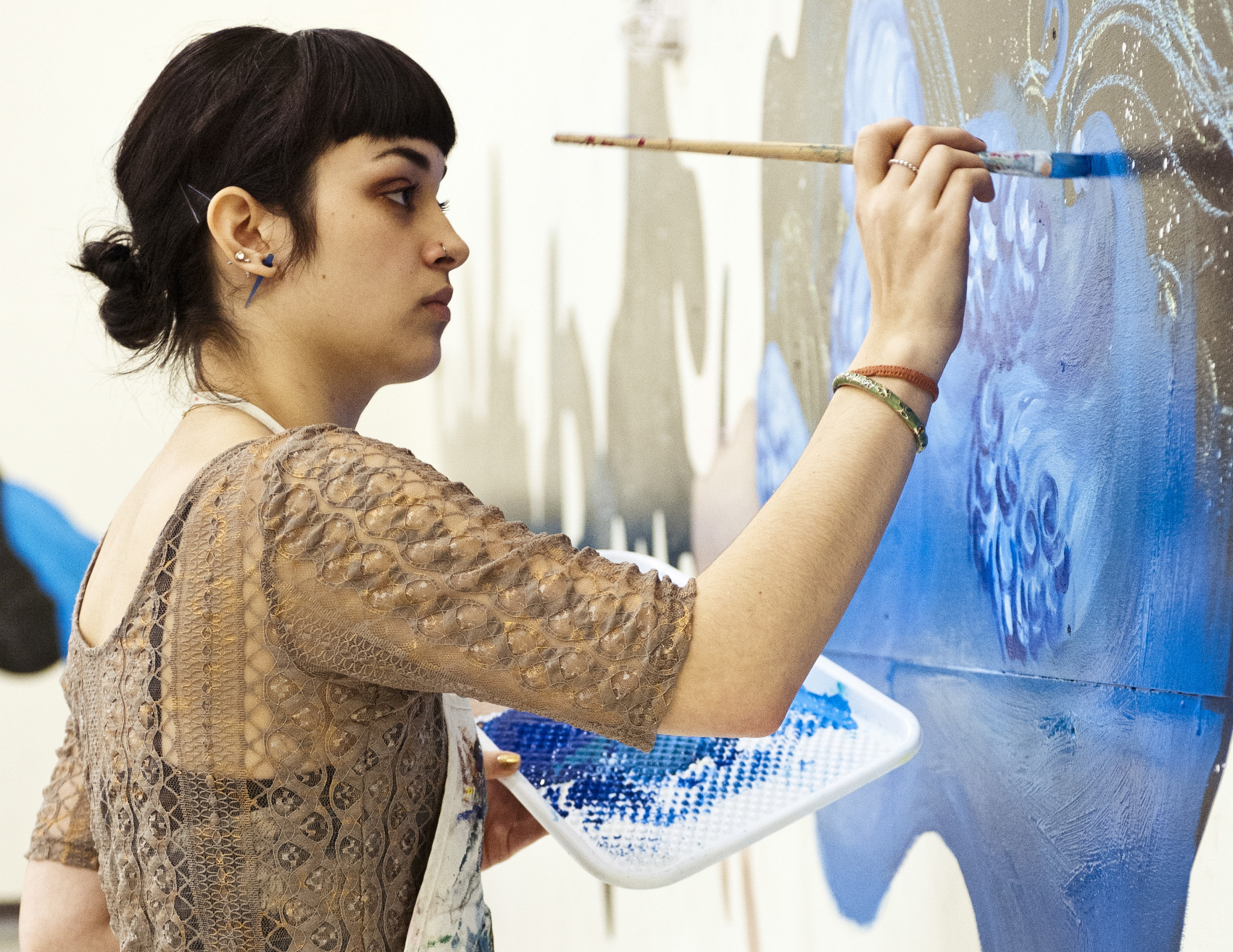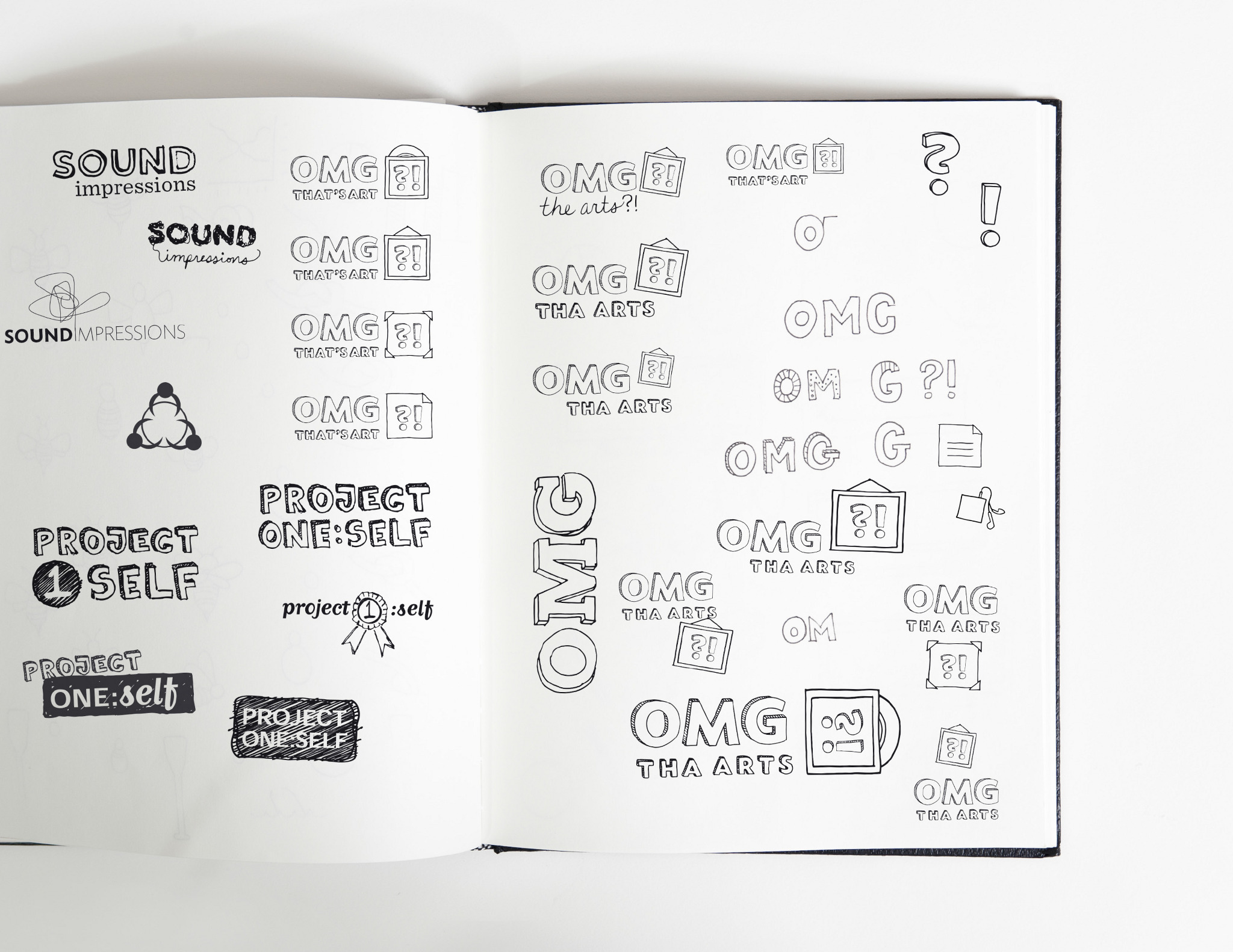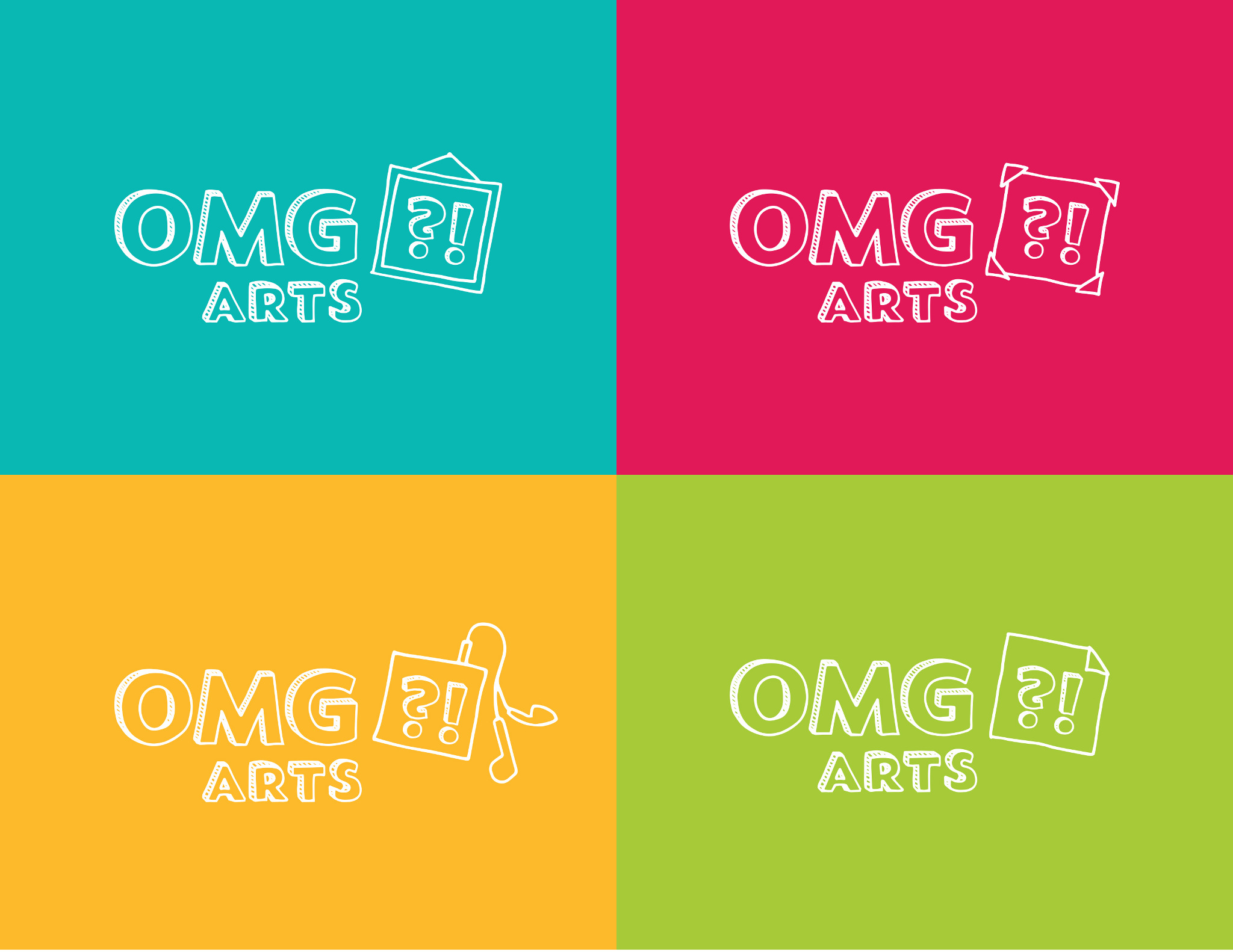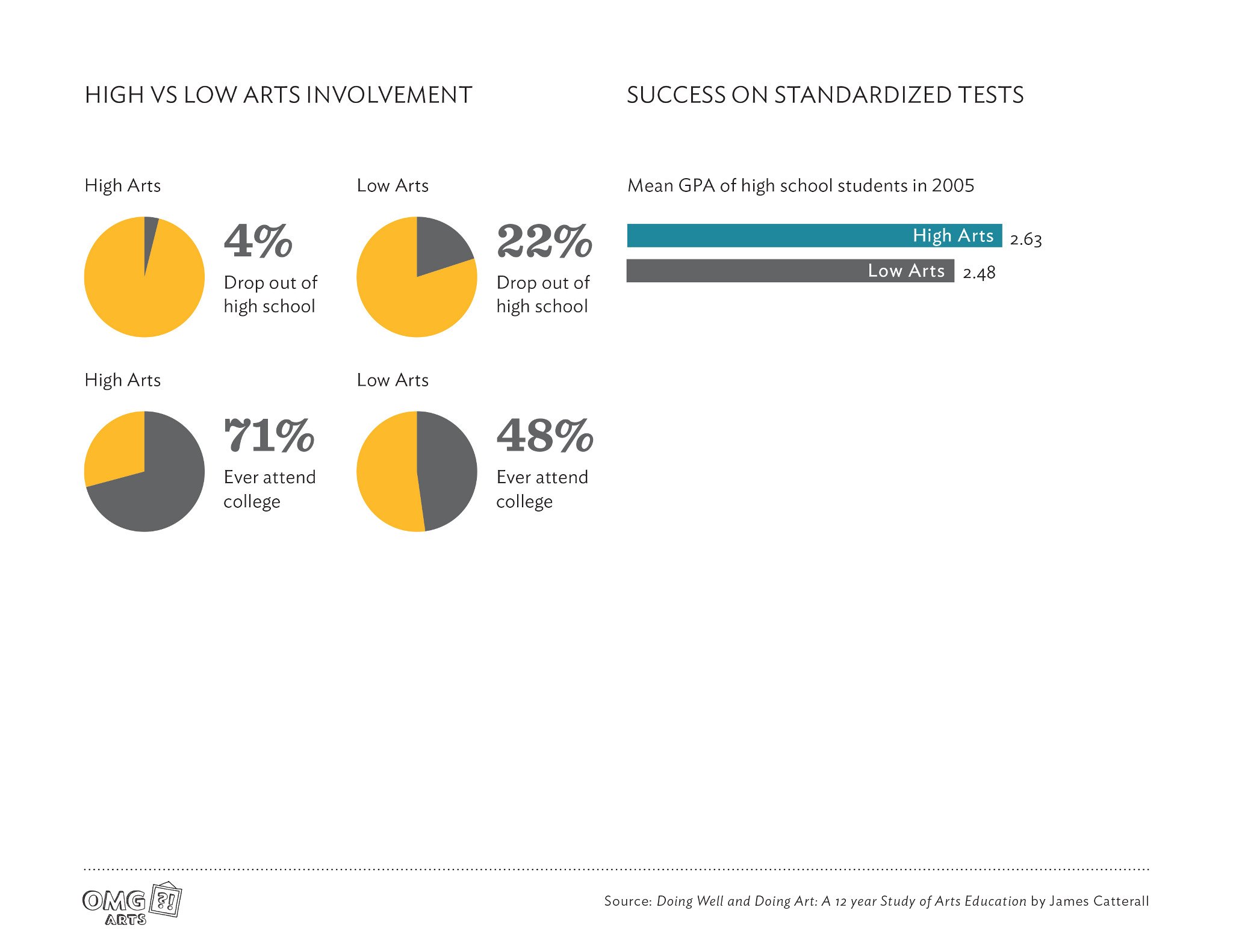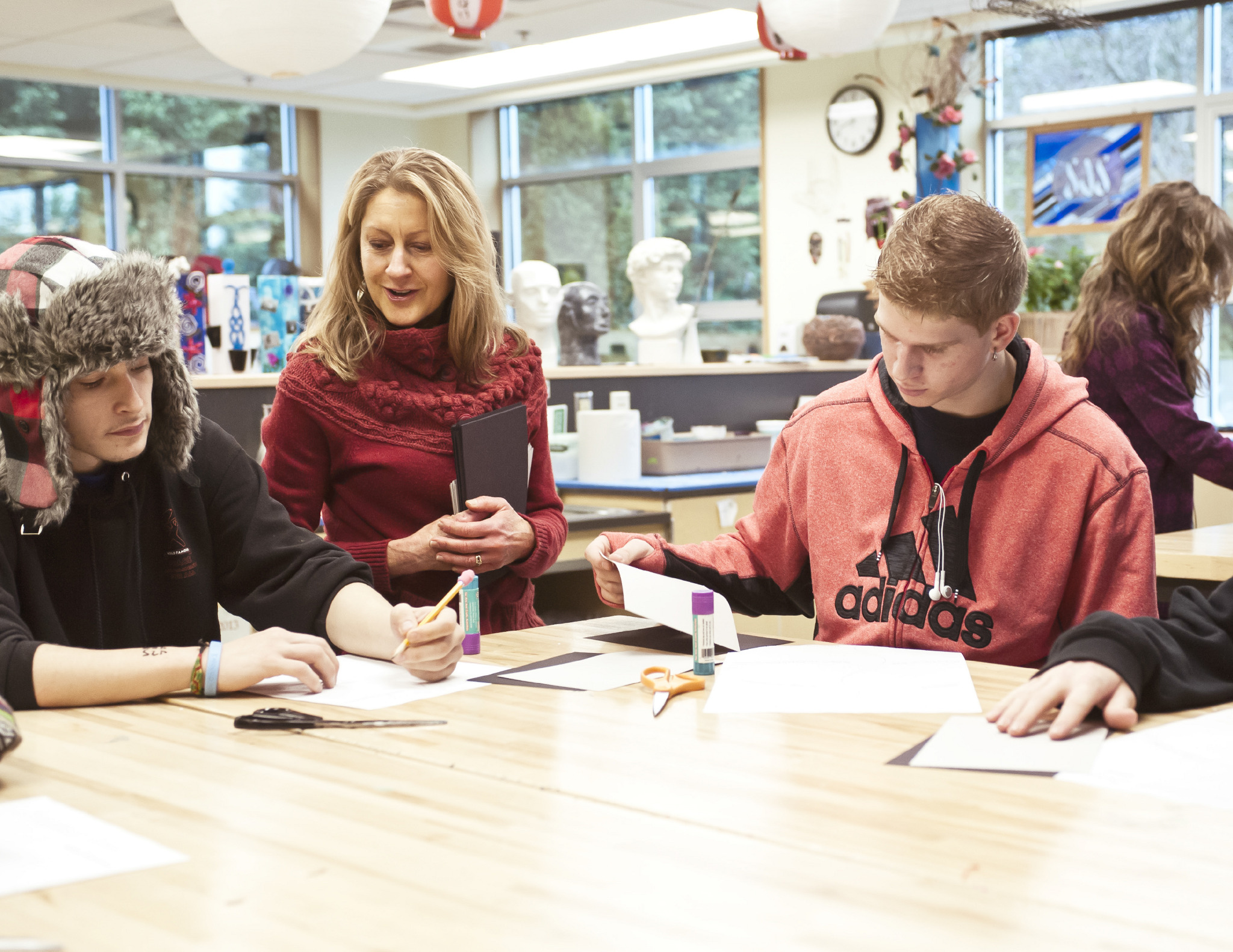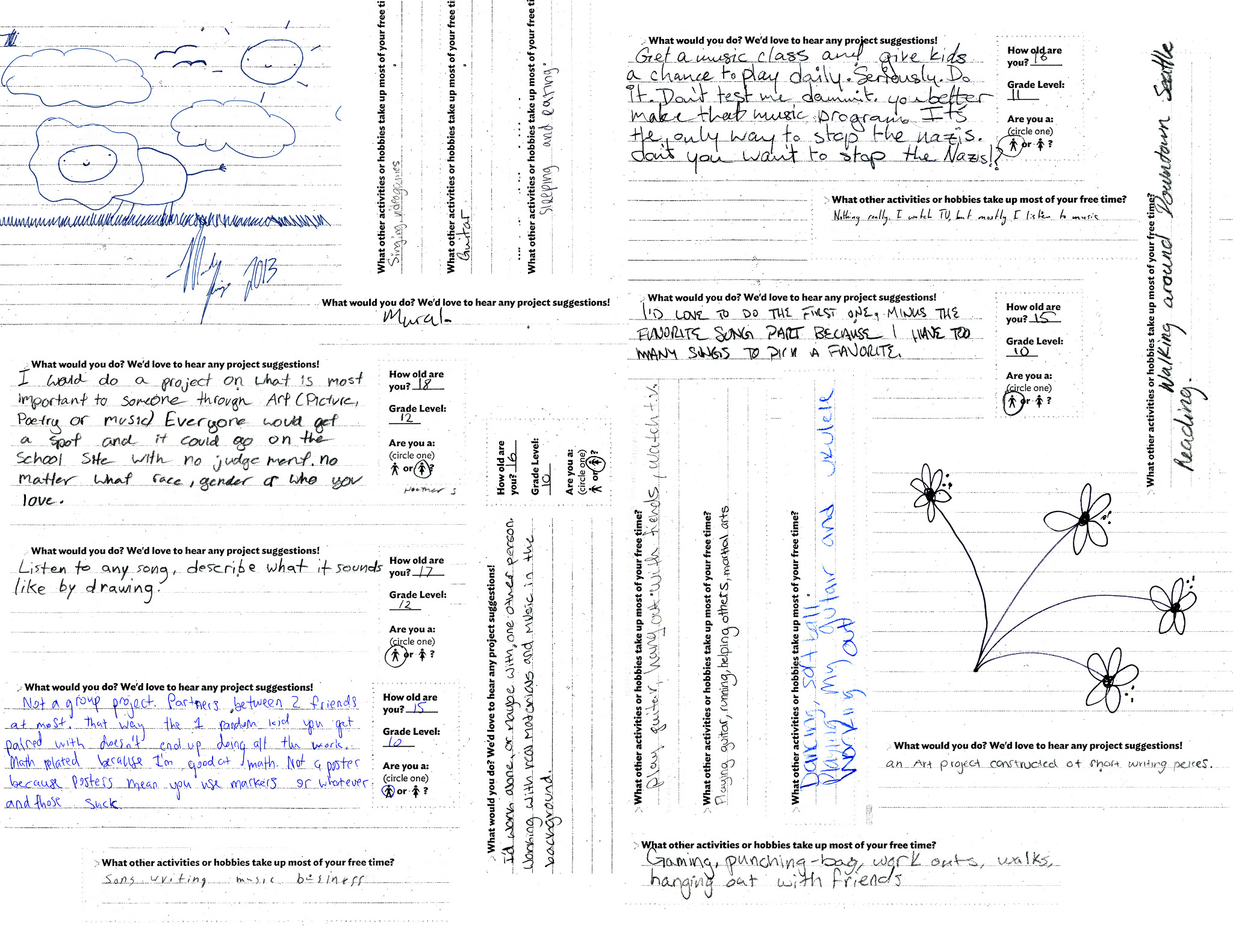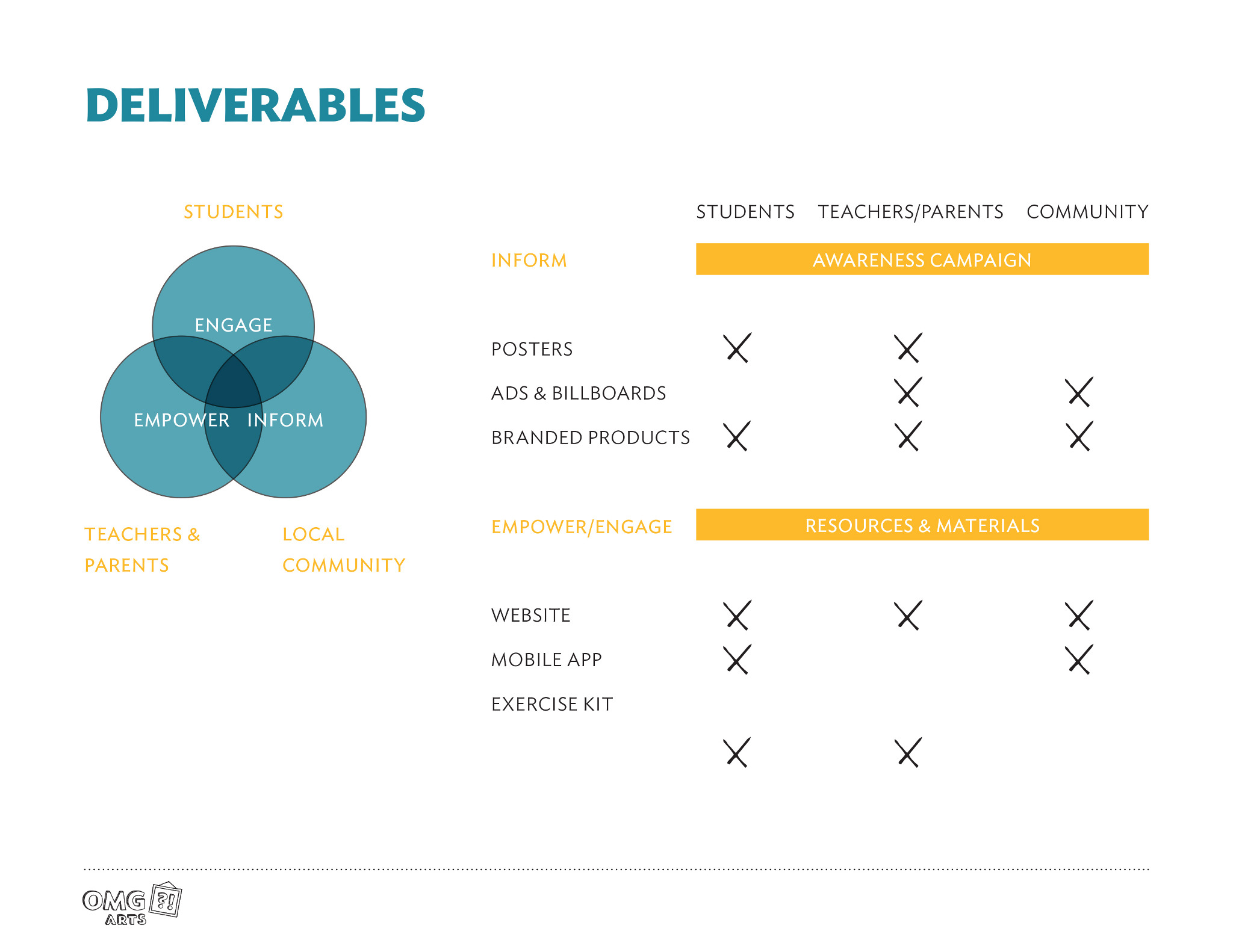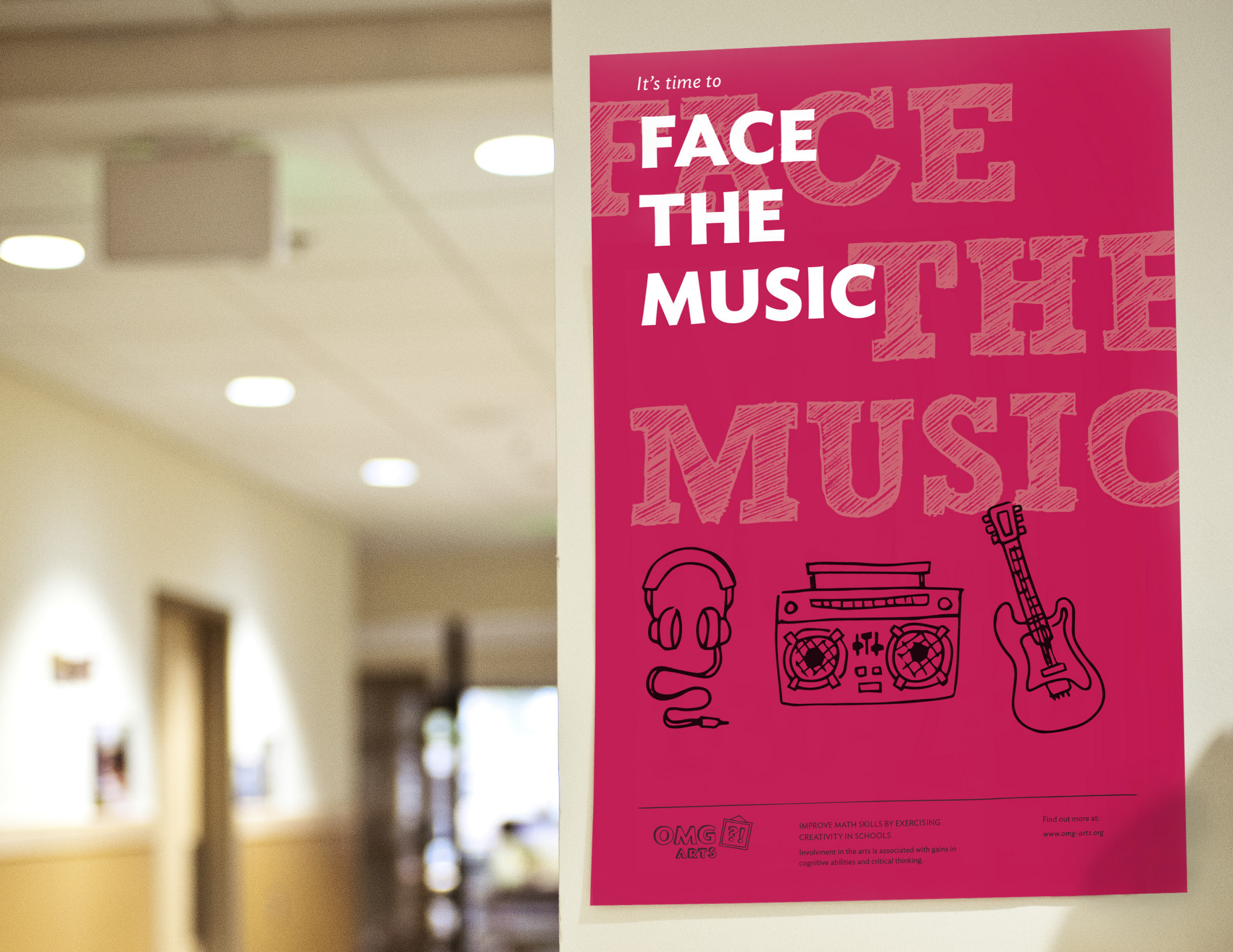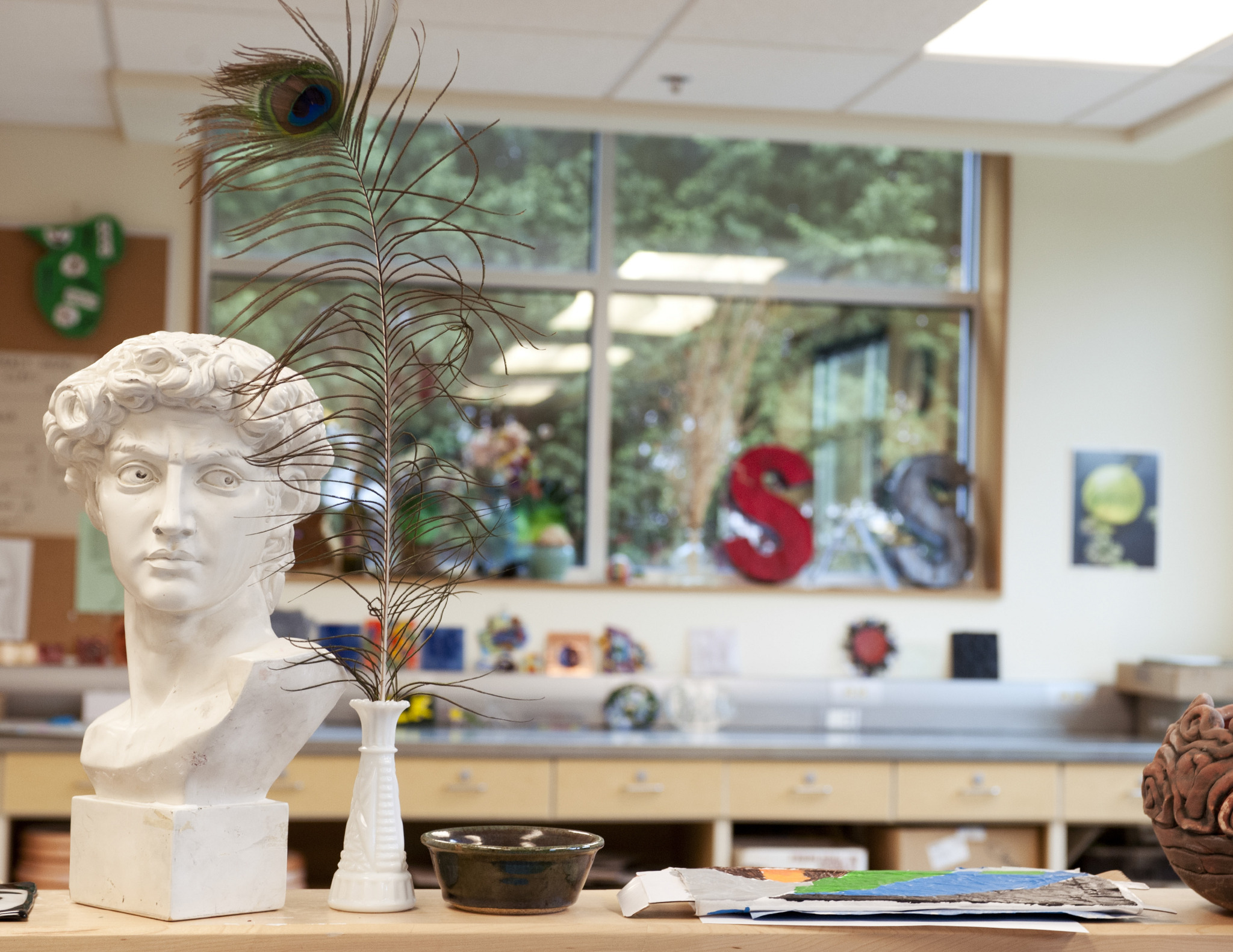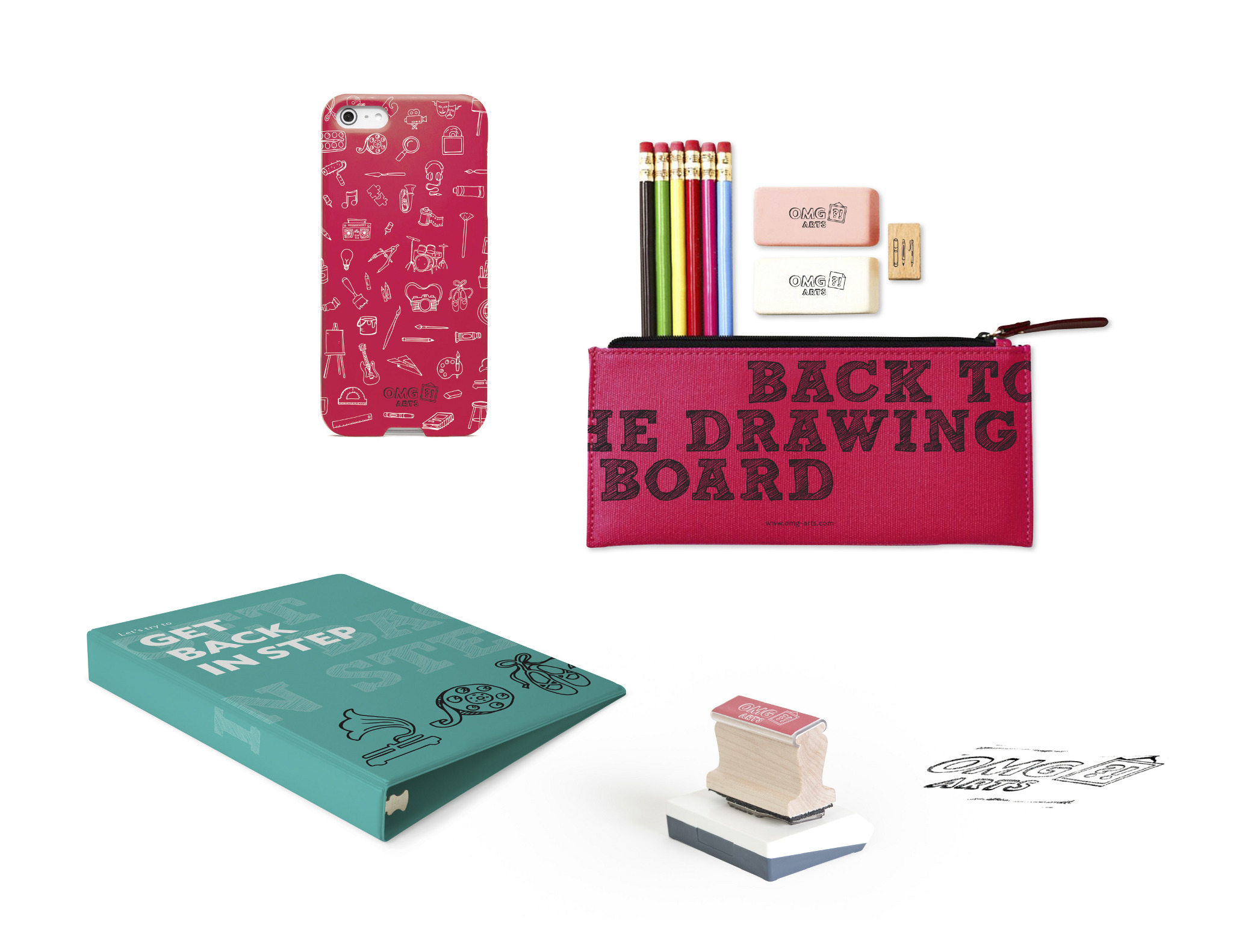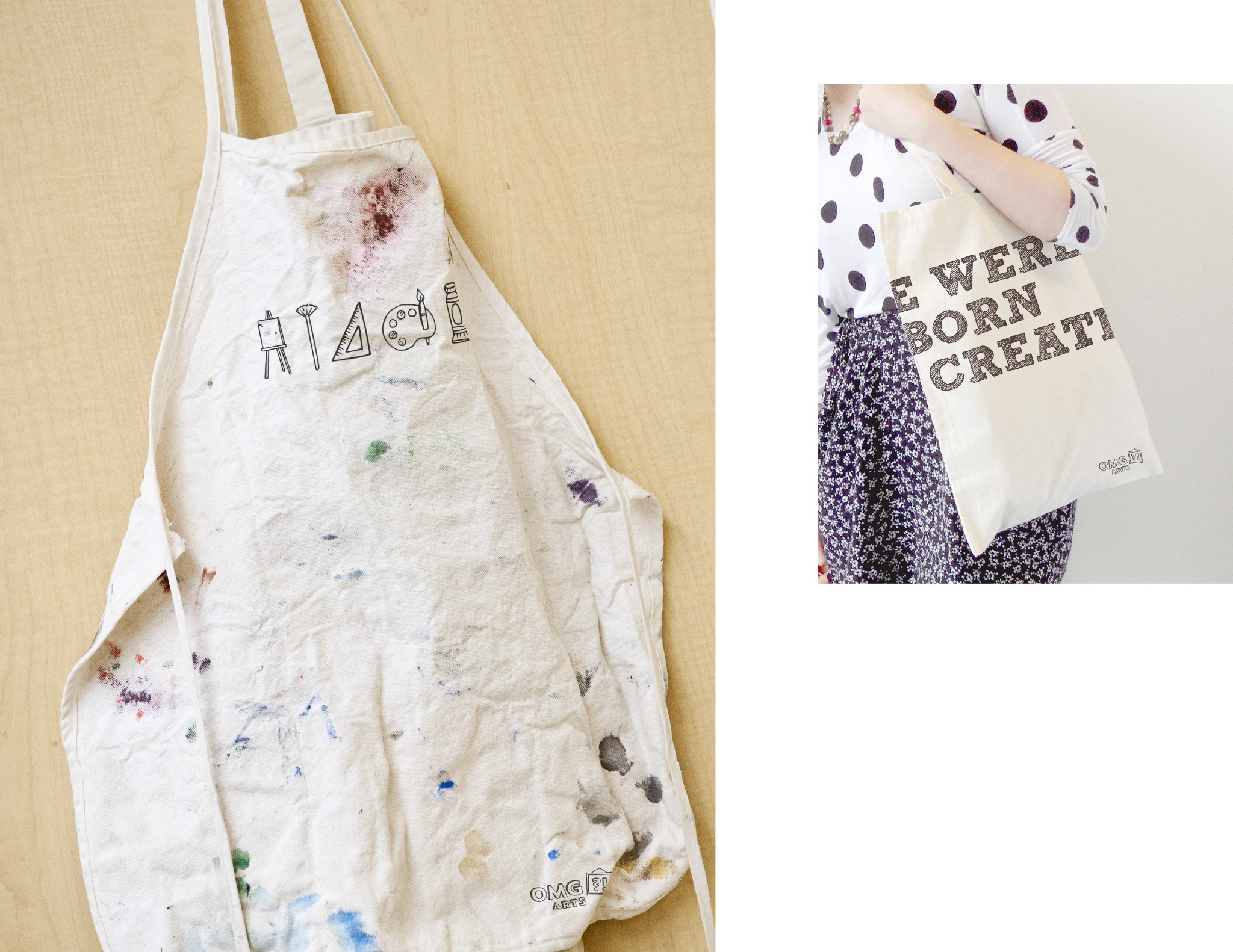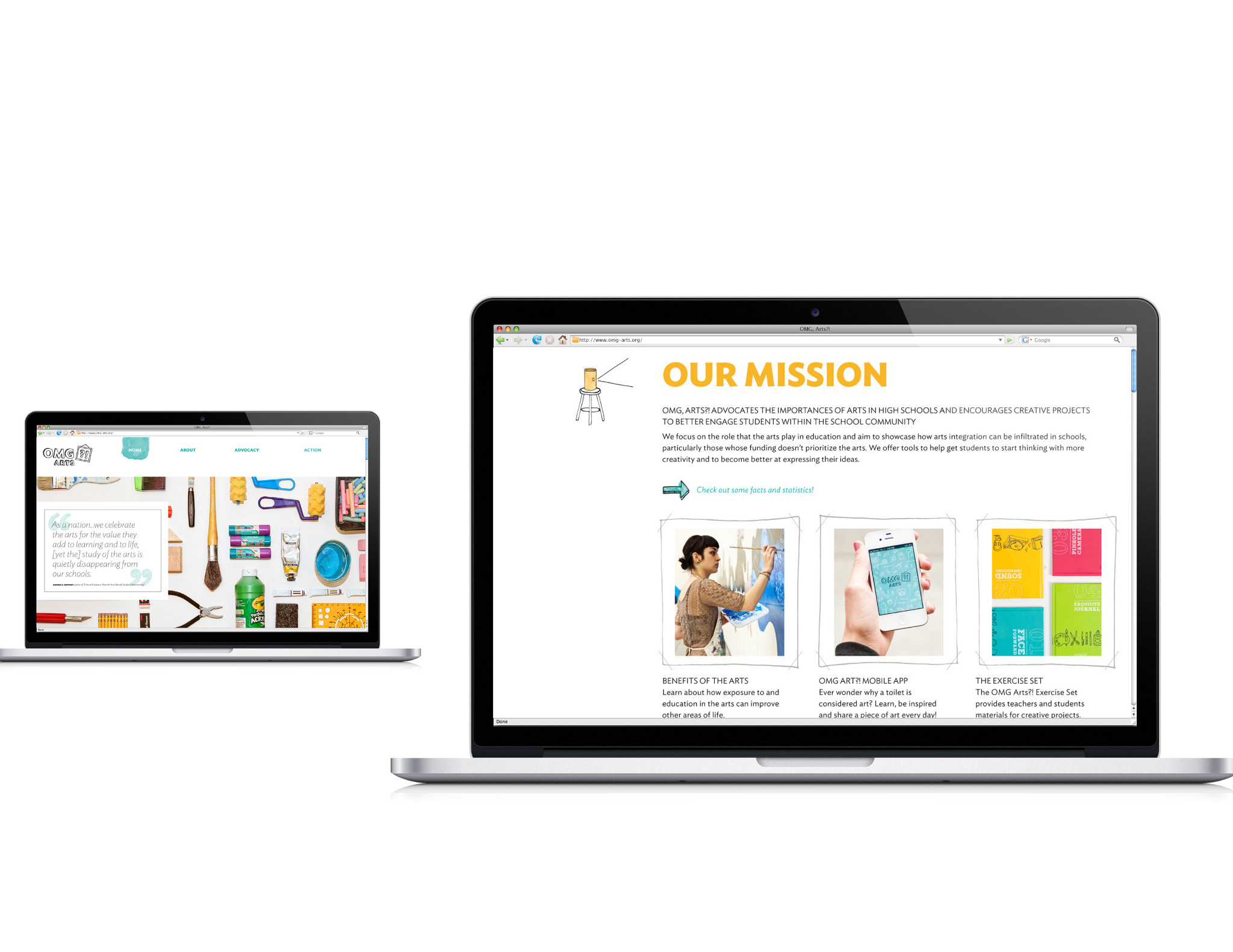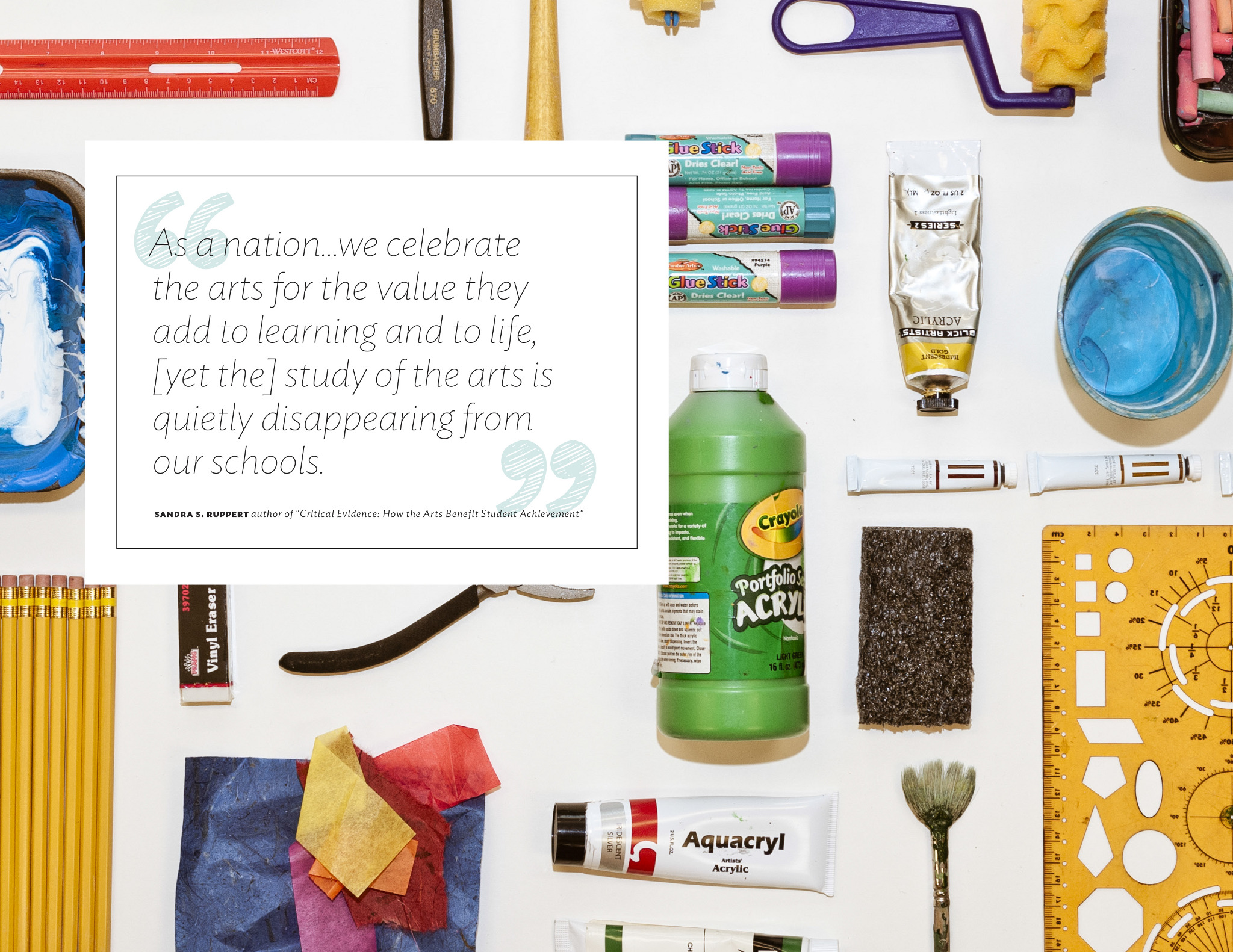 OMG, Arts?!
OVERVIEW_
A series of creative-based products to help engage at-risk high school students in classrooms. Originated as an MFA design thesis, continued as a real thing.
DESIGN_
Over the course of a year and a half, this project focuses on the significance of the arts in high schools. Through vetted research on studies that advocated the arts in education, the biggest challenge was finding a visual design solution to engage with and inform teachers, parents and students of the benefits of the Arts in schools that go beyond its formal training.
Visual Art Direction, UI/UX Design, Identity Design, Photography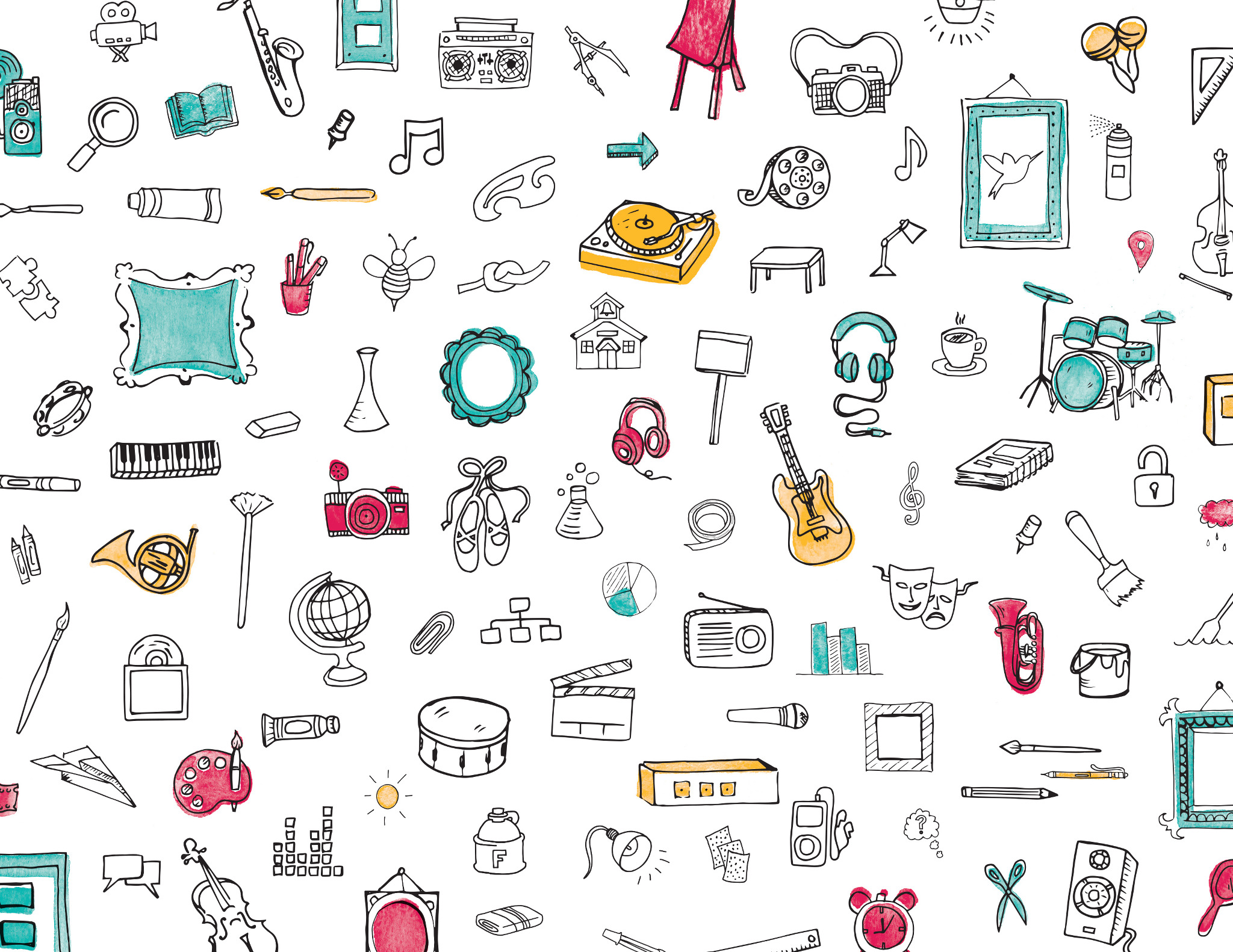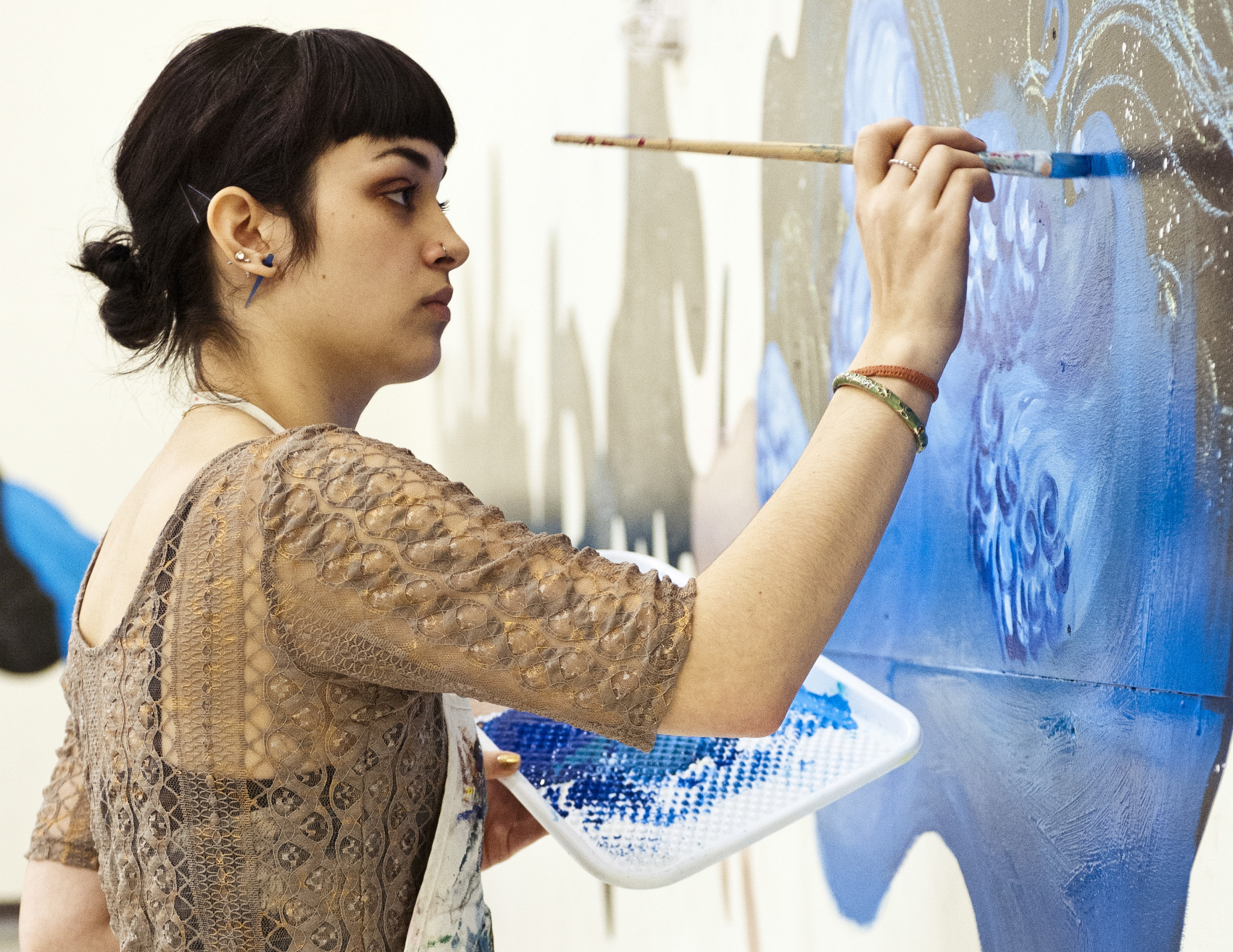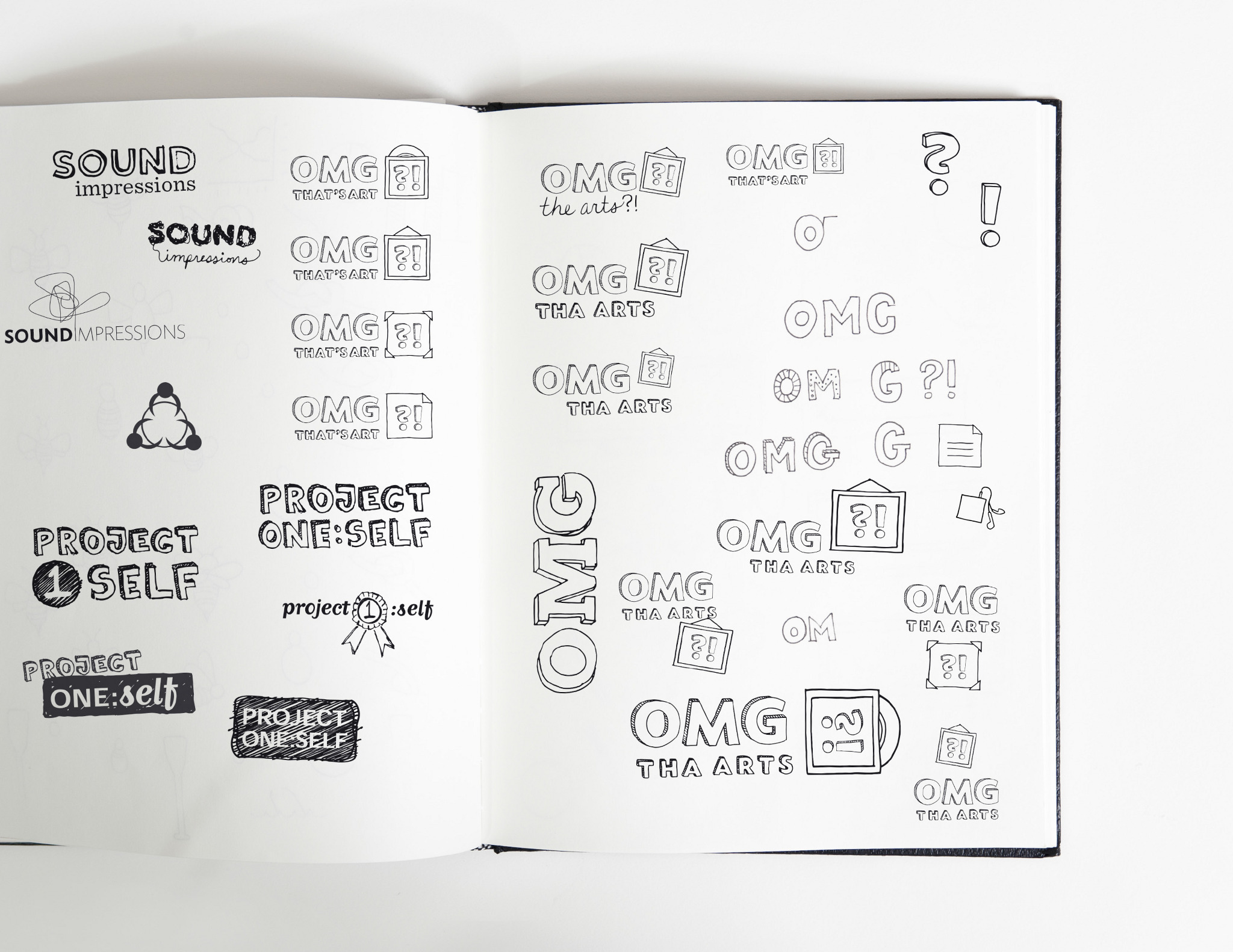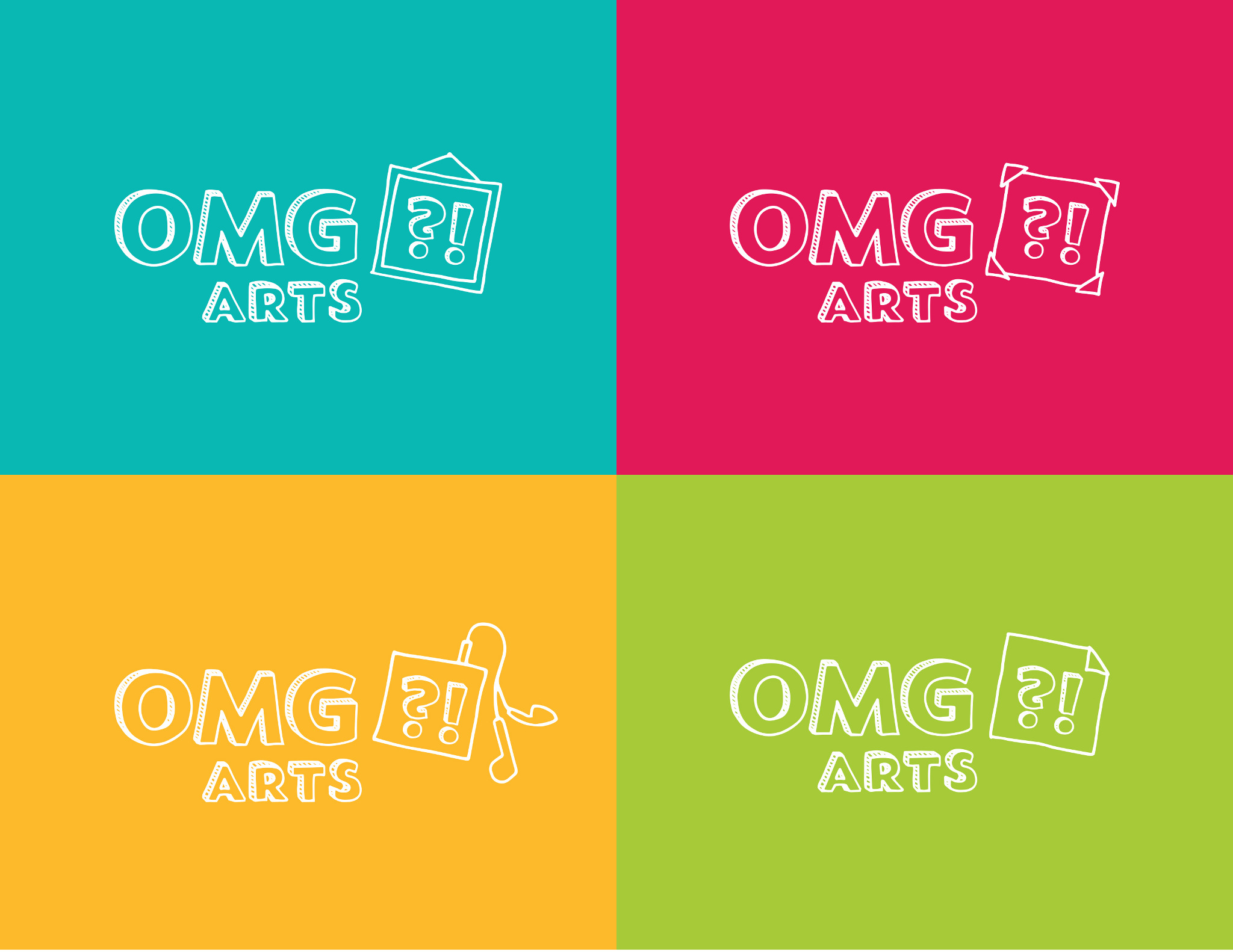 OMG LOGO & IDENTITY_
To those without a lot of exposure, participating in the arts can be uncomfortable and unfamiliar. OMG evokes that feeling of foreignness and surprise. As a recognized acronym, the name of the project plays off the idea that the arts can be many things—sometimes unexpected.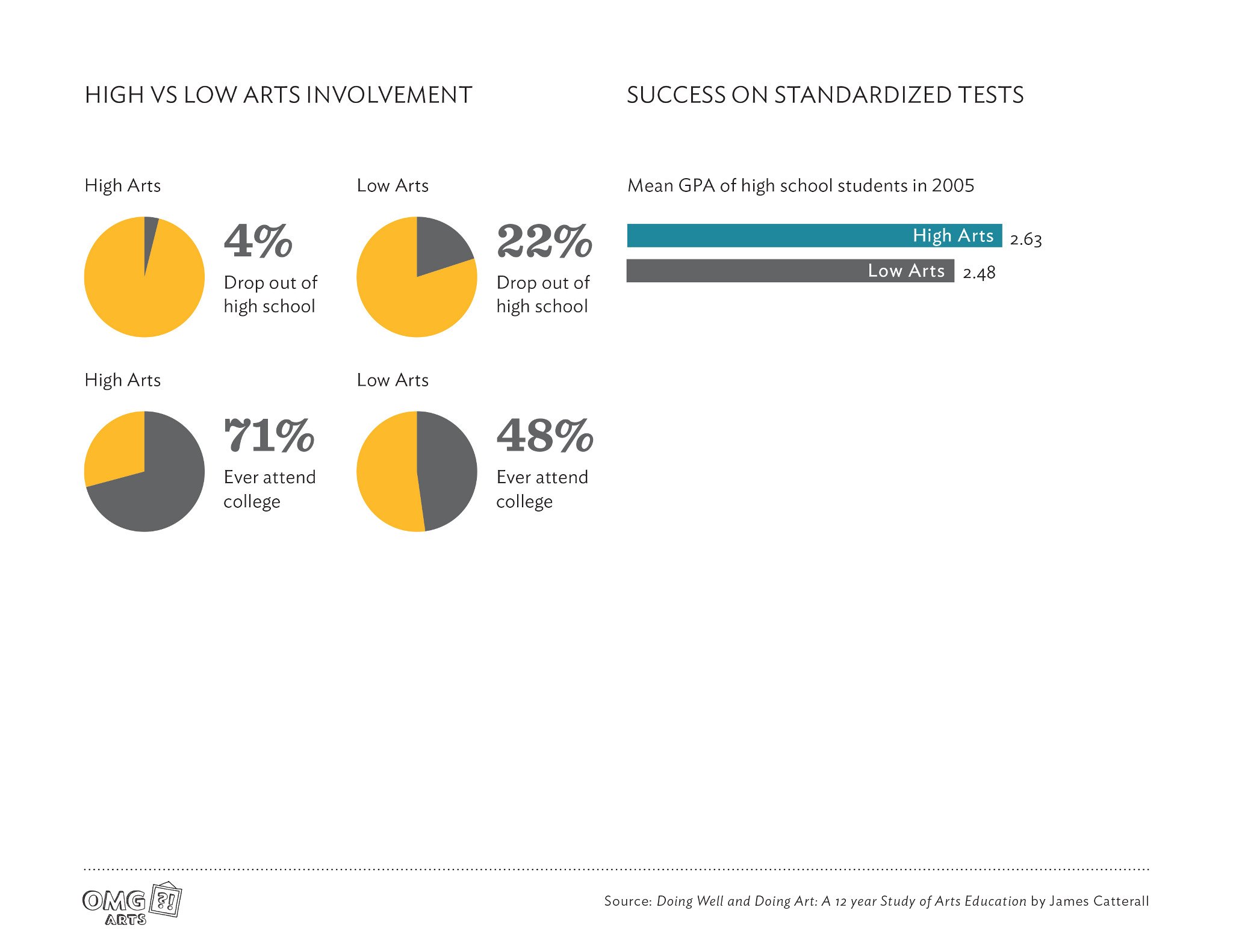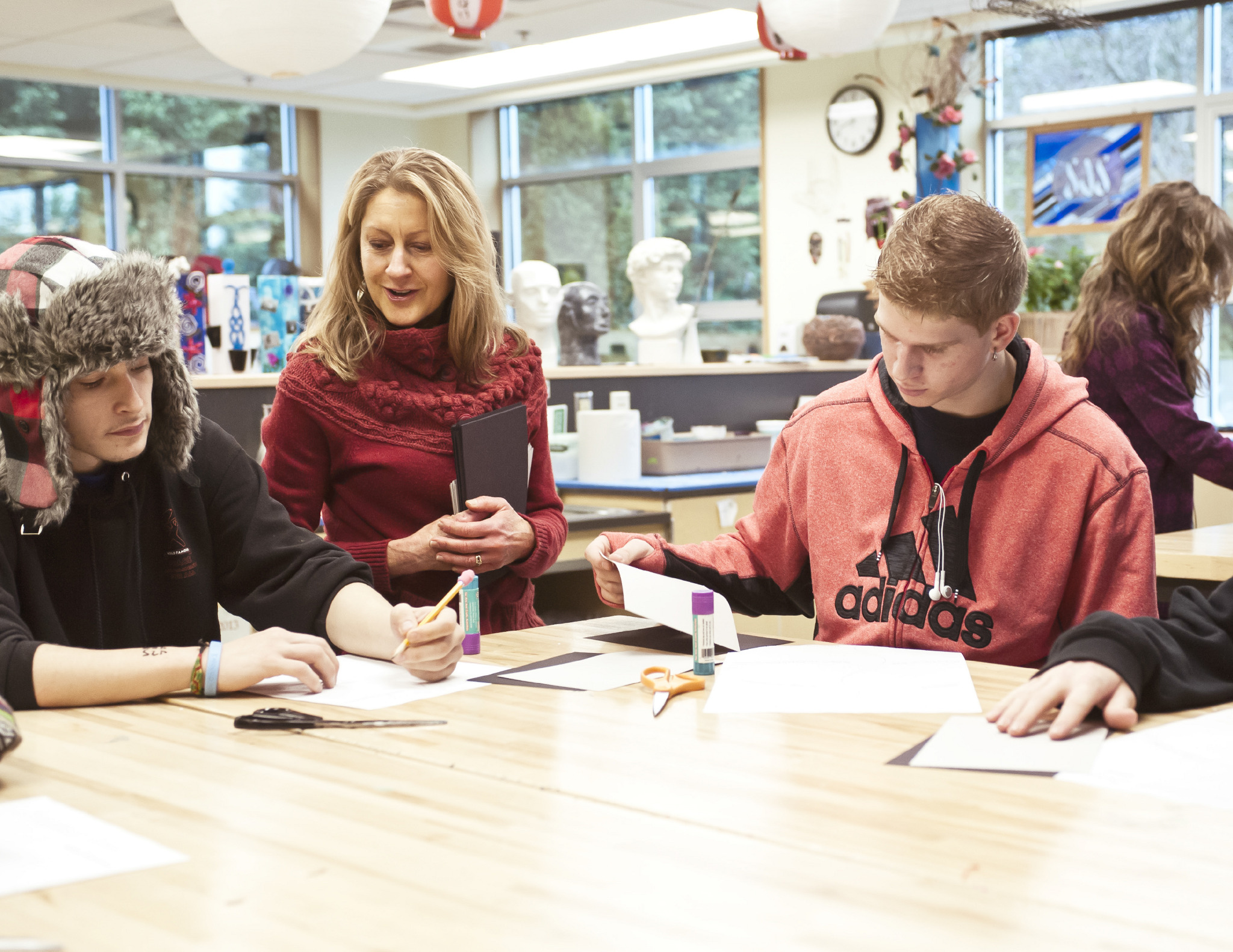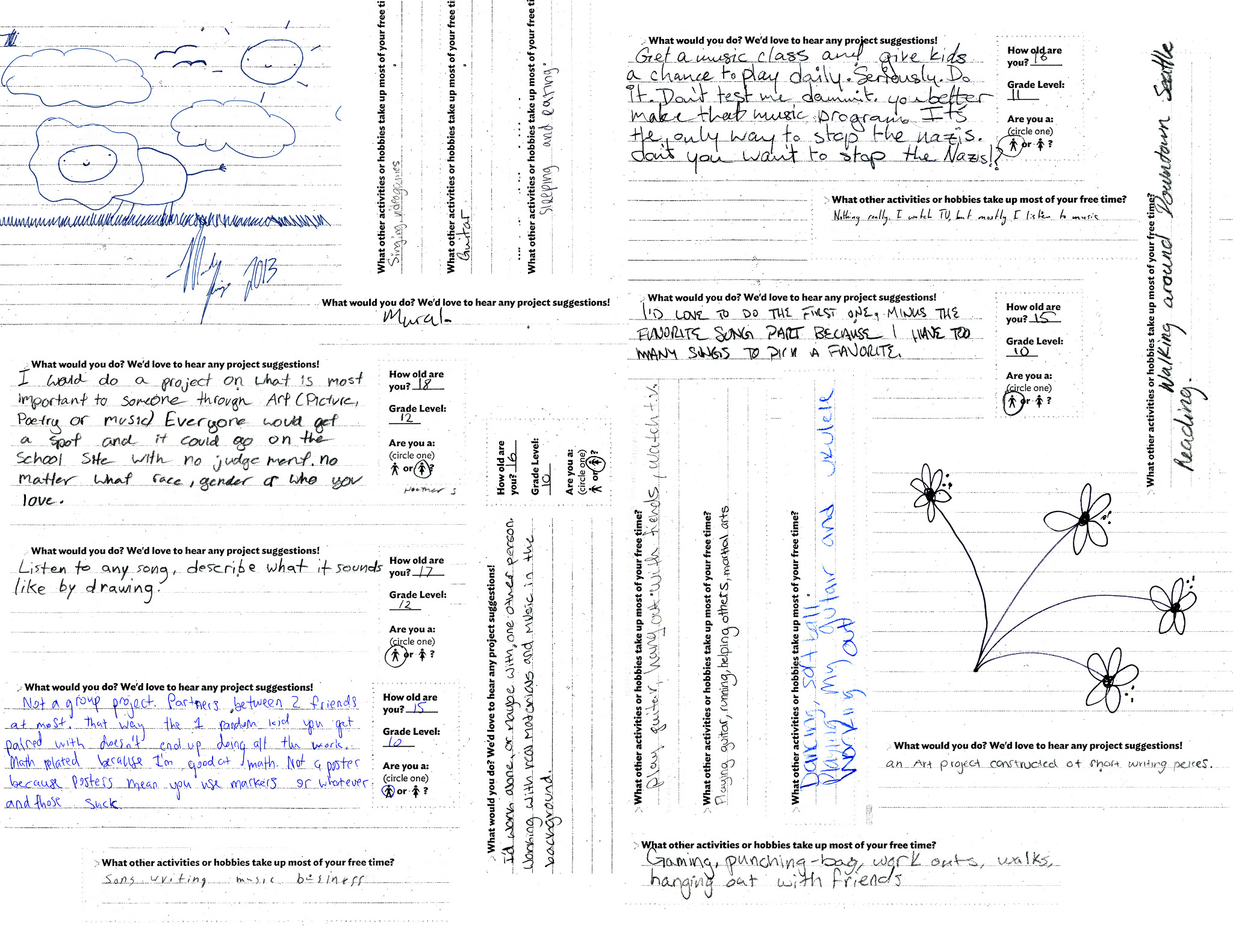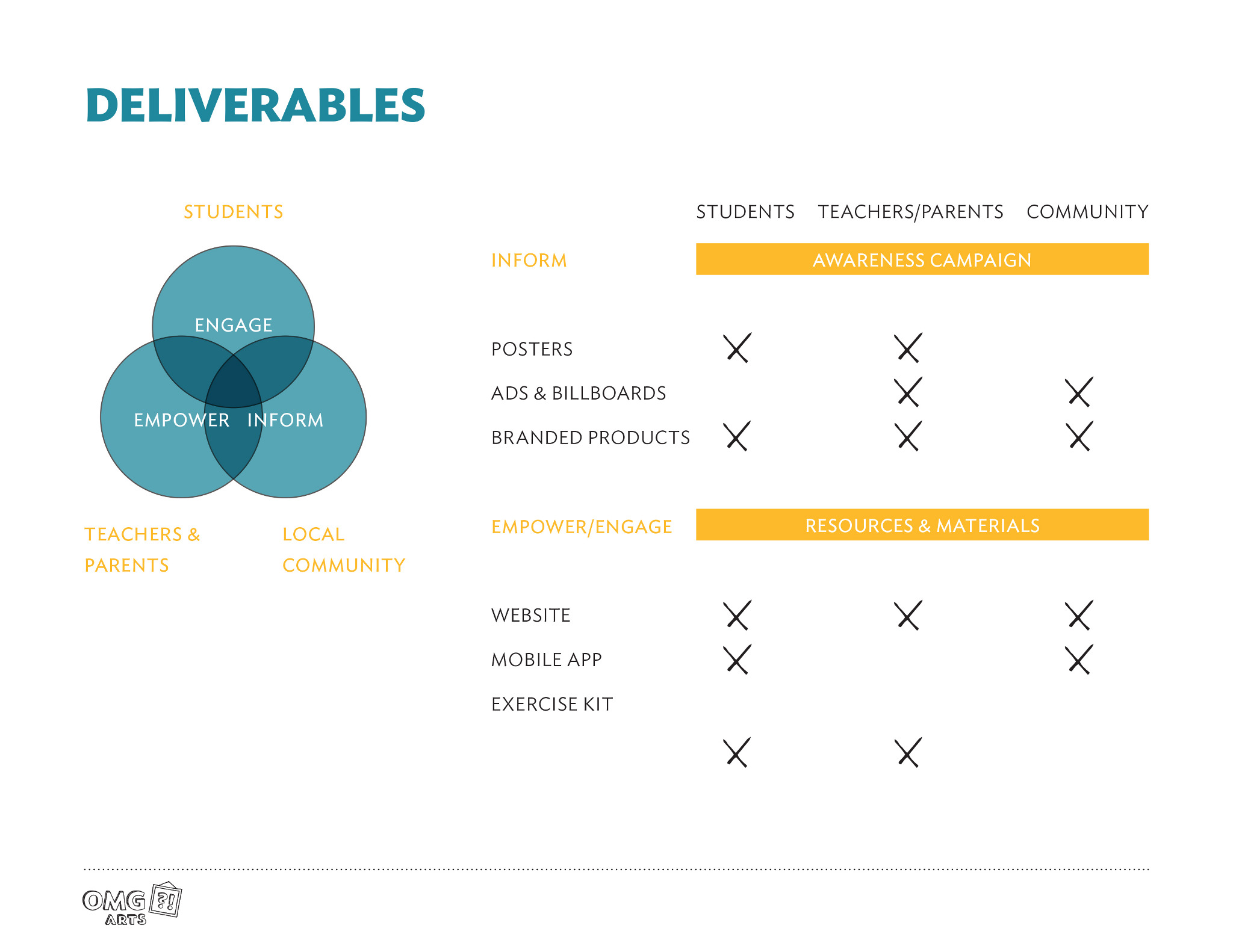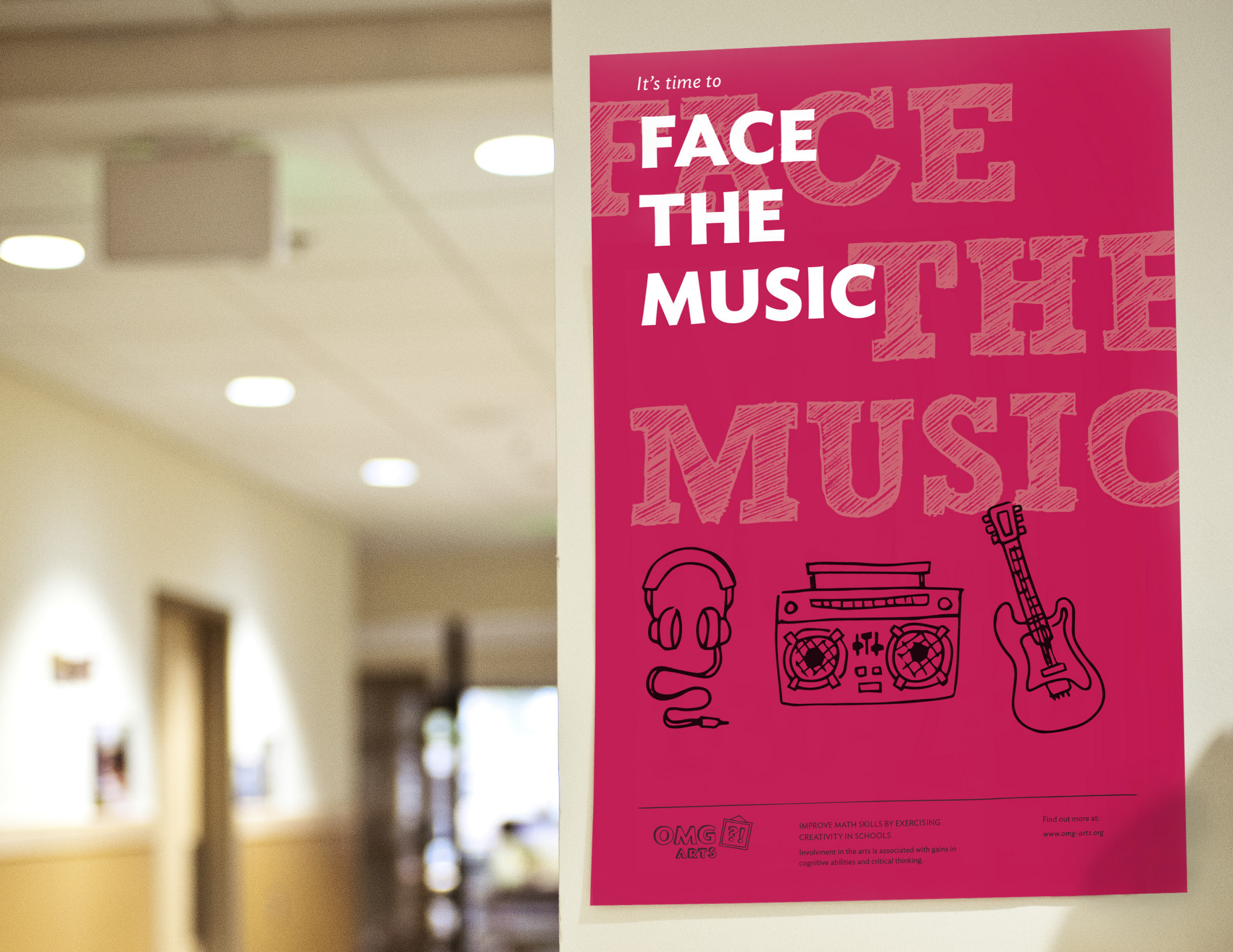 OMG, ARTS?! APP_
The app introduces a different art piece daily—usually pieces that may seem more unconventional to some—as an attempt to introduce visual arts to students in a more compelling way. Key points will offer a brief description or explanation about the piece and the artist as a way to expand students' knowledge of what art is and can be.
THE EXERCISE KIT_
OMG, Arts?! has provided an exercise kit for students to use in and outside of school. Each one of the exercises are meant to be used both privately and collaboratively to encourage teenagers to find their own voice. All of the exercises are activities to stretch the creative muscles while learning something new. The questionnaire revealed that most students prefer group activities. All of the exercises are conducive to working together, while still relying on each individual's contribution.
Teachers and parents who want to offer their kids creative activities, but feel they lack the resources and knowledge, can use these exercises as a tool and a source of inspiration. The exercises aim to show that it isn't hard to make any learning experience interactive and more engaging.